Celebrities, politicians, artists, athletes, writers and famous people in general have two different lives. One of them is the most known, the one that is in front of the camera and we all see everyday. But there's another part that we probably don't see. When working on a movie, you have to spend several weeks with the same crew and the same actors, so you have to make some time for fun. And even if you are not working on a movie, you still need to have some fun. These are 50 photos of your favorite celebrities doing things you've never seen them do. Take a look and discover some uncommon photos of your favorite famous people, whether they are vintage or current. When the camera is off your favorite celebrities have fun like we all do.
PRINCESS DIANA
Princess Diana, or Lady Di, was a very sporty woman. He used to play tennis, swim, dance and jog around the streets of London, without security and saying hello to everybody.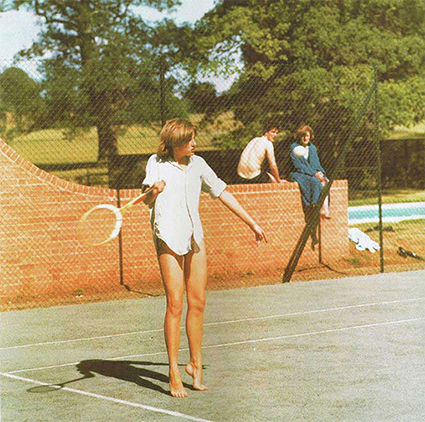 BILL AND HILLARY CLINTON
This photo of 1995 depicts Bill and Hillary playing Ping Pong in a basement in 1995. That means that he was already president and they had been married for twenty years.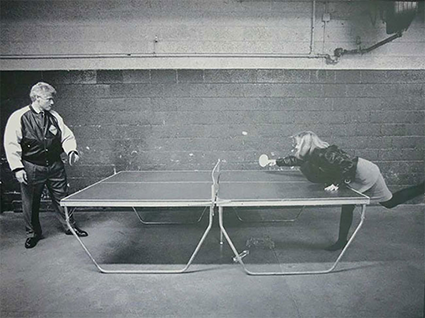 ASTRID LINDGREN
Astrid Lindgren was a famous swedish author, creator of very important characters such as Pippi Longstocking. In this picture we can see her climbing a pine tree at her home.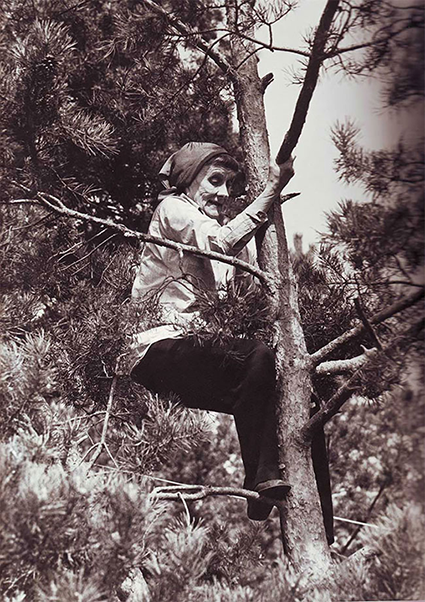 BUFFY
From left to right: Alyson Hannigan, Sarah Michelle Gellar, Nicholas Brendon and Joss Whedon in the set of Buffy the Vampire Slayer. This one was taken at the beginning of the 2000's.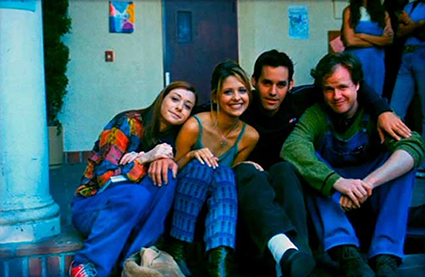 INDIANA JONES
Harrison Ford, Jonathan Ke Quan and Kate Capshaw filming the mine scene in Indiana Jones and the Temple of Doom. Kate Capshaw wasn't even Steven Spielberg's wife at that time.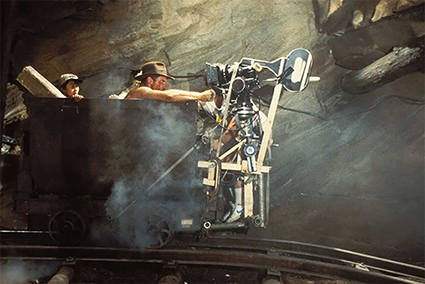 GHOSTBUSTERS
Back when the Ghostbusters movie was filmed, Polaroids used to be the resource the crew had to document, for example, the wardrobe the actors wore in every scene, to guarantee continuity between takes.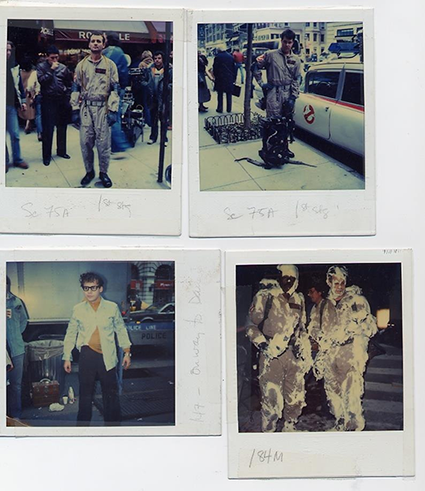 BIG TROUBLE IN LITTLE CHINA
Big Trouble in Little China is a comedy and action movie filmed in 1985, directed by John Carpenter, that is the one in the blue jacket, and starred by Kurt Russell, the one in the tank top.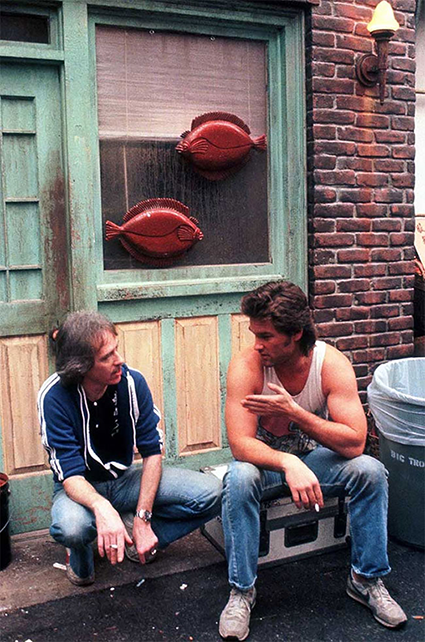 MICHAEL JORDAN
Michael Jordan trying to reach the tip of the Eiffel Tower in 1985. He was 22 years old at that time, and he was already playing for the Chicago Bulls.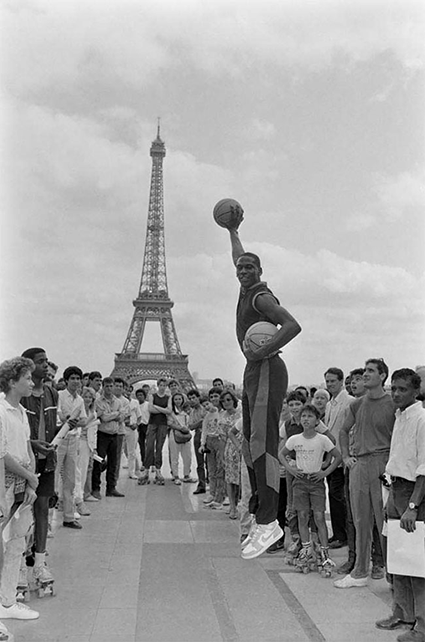 SEAN YOUNG
Sean Young in makeup chair in the set of Blade Runner. The science fiction classic film, directed by Ridley Scott, was filmed in 1981, so she had 22 years at that time.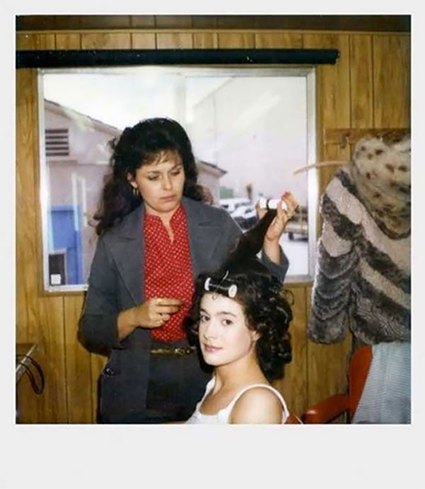 THE KING OF THE WORLD
Kate Winslet and Leonardo Dicaprio on a break while filming the famous scene in Titanic with director James Cameron. This photo was taken somewhere between 1996 and 1997, so Kate and Leo were around 21 years old.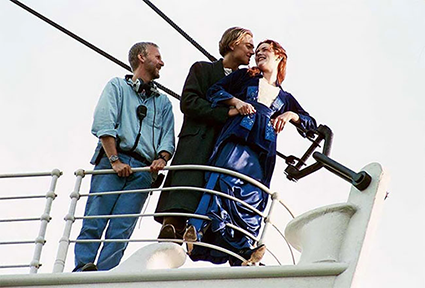 ROBERT DE NIRO
Robert De Niro had a lot of fake tattoos in the movie Cape Fear, directed by Martin Scorsese in 1991. This polaroid was taken so makeup artist could remember all of them.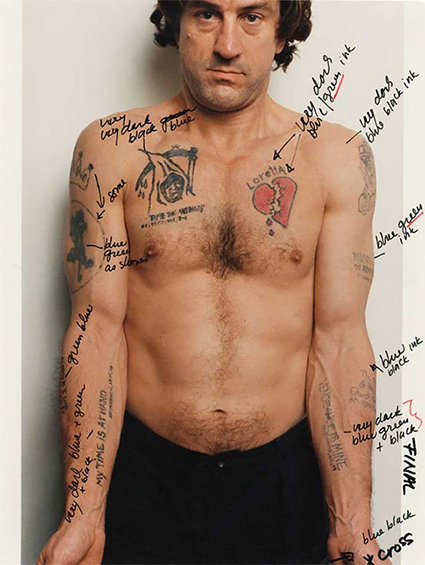 JIM CARREY
The Mask was the funny movie that catapulted to fame not only Jim Carrey, but also his co star Cameron Diaz. It was filmed in 1994 and directed by Chuck Russell.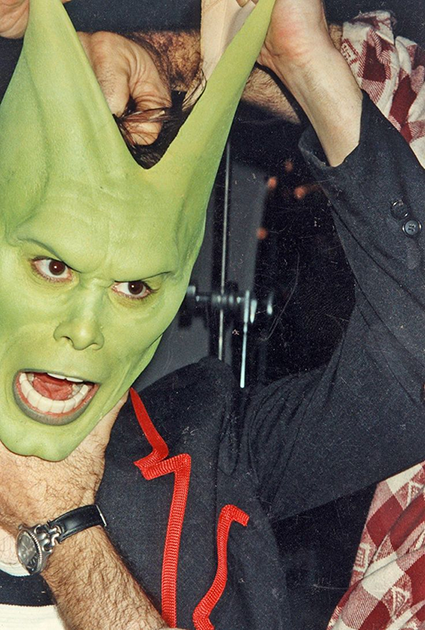 THE TERMINATOR
Star Arnold Schwarzenegger, director James Cameron, actors Michael Biehn and Franco Columbu and crew member Tommy Estridge testing some guns at a firing range in the set of The Terminator, in 1984.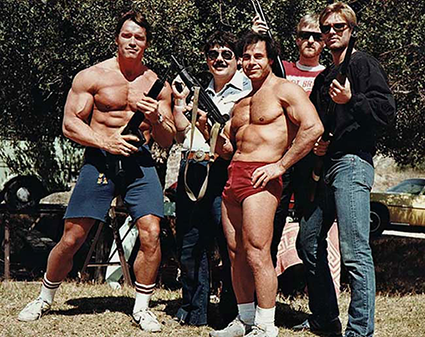 Star Wars Episode IV
Iconic actors Mark Hamill, Carrie Fisher and Harrison ford in 1977, at the time Star Wars Episode IV: A New Hope was being premiered. Fisher was 21, Hamill 26 and Ford 32.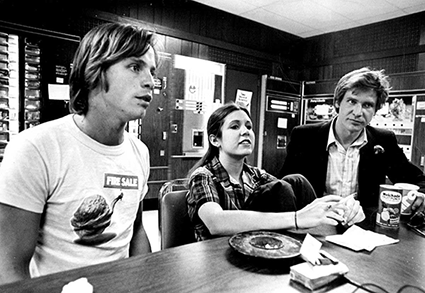 JODIE FOSTER
Jodie Foster comes from a wealthy family. She studied in the Lycée Francais, in Los Angeles, where this photo was taken, and then graduated from Yale magna cum laude in 1985.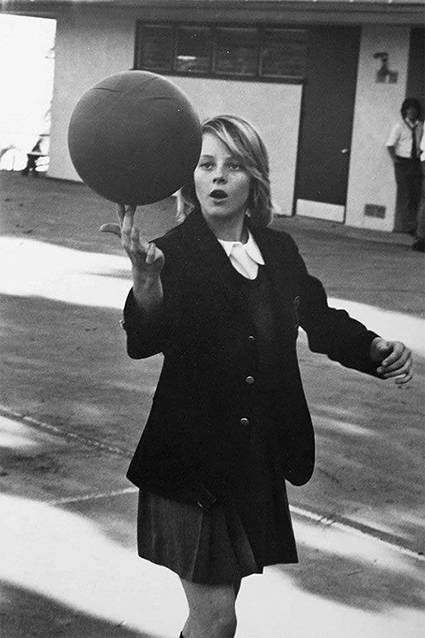 NEAR DARK
Near Dark is an action movie directed by Kathryn Bigelow in 1988. Here you can see two of the actors, Bill Paxton, who was 33 years old and Lance Henriksen was 1948.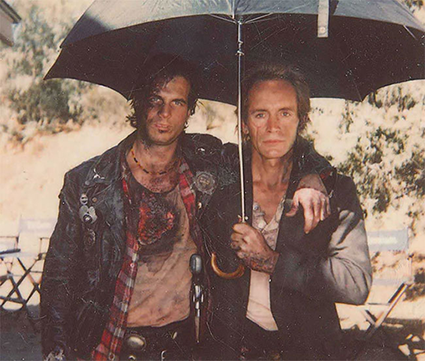 BORIS KARLOFF
Frankenstein is a classic horror movie directed by James Whale and starred by Boris Karloff, who is now an icon because of this particular role. Here he is taking a break in the filming.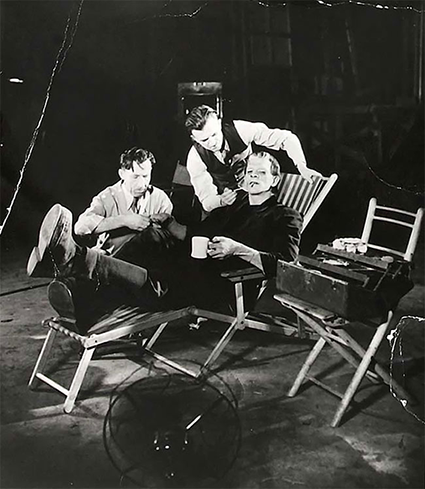 RESERVOIR DOGS
Actors Tim Roth and Michael Madsen all bloody on the set of Reservoir Dogs, the 1992 action movie directed by Quentin Tarantino. Tim Roth was 41 and Michael Madsen 31.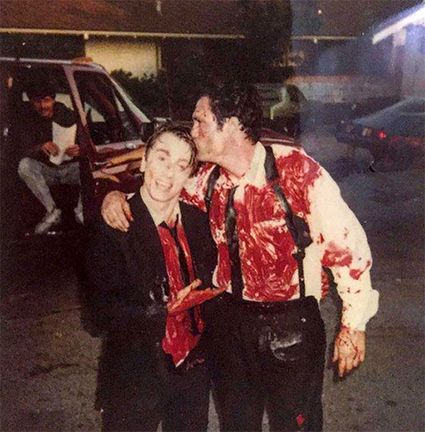 HALLOWEEN
Actors Donald Pleasence, Dick Warlock and Jamie Lee Curtis and Director Rick Rosenthal having some laughs in the set of Halloween II, the second part of the famous saga, premiered in 1981.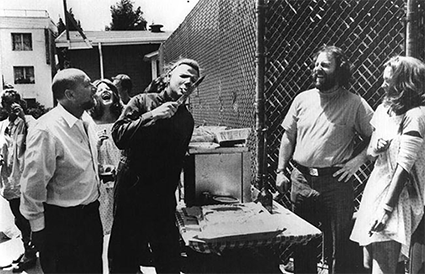 LÉON
Natalie Portman in a shot of Léon, the movie directed by Luc Besson in 1994 and starred by Jean Reno. This was Portman's first role, she was 13 years old.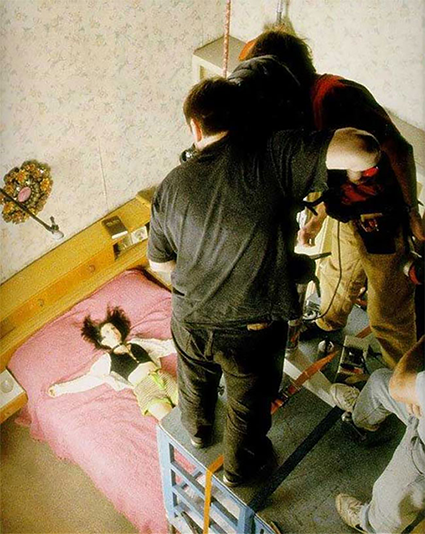 GREASE
Actors John Travolta and Olivia Newton John at the New York Grease Premiere Party in 1978. John Travolta was 24 and Olivia Newton John was 30 years old. They became great friends.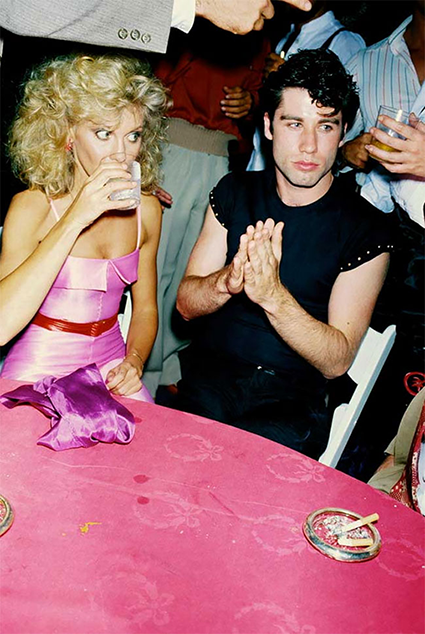 WAYNE'S WORLD
Actors Christopher Walken, Chris Farley, Mike Myers and Dana Carvey on a break in the Set of Wayne's World II, a classic comedy movie directed by Stephen Surjik in 1992.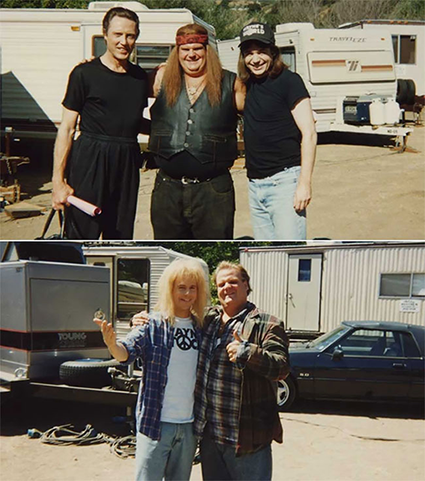 PSYCHO
This is the backstage of one of the most iconic scenes in the History of Movies. Alfred Hitchcock directs actress Janet Leigh before the shower scene in Psycho, the famous film from 1960.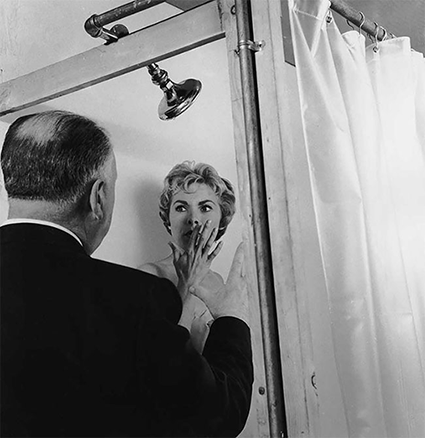 HALLOWEEN PARTY
Star Debbie Reynolds and her daughter Carrie Fisher with Chevy Chase at a Halloween Party in 1980. Debby has "Chevy Chase" in her hands, the first album the actor released that same year.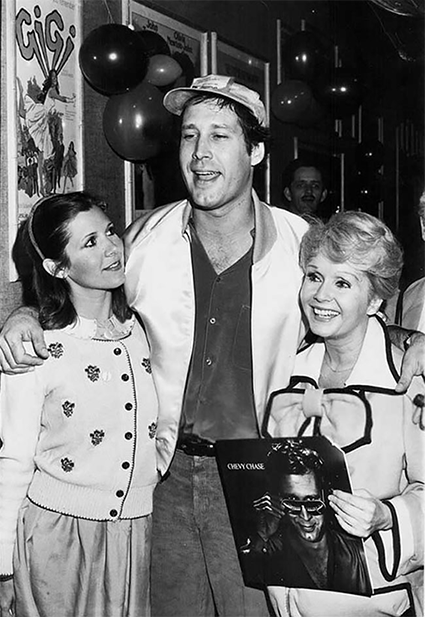 THE PRINCESS AND THE PRINCE
Princess Diana changed the way young royals were raised. She was a caring and present mother. You can see that in this 1993 picture of her and her youngest son Harry in Thorpe Park.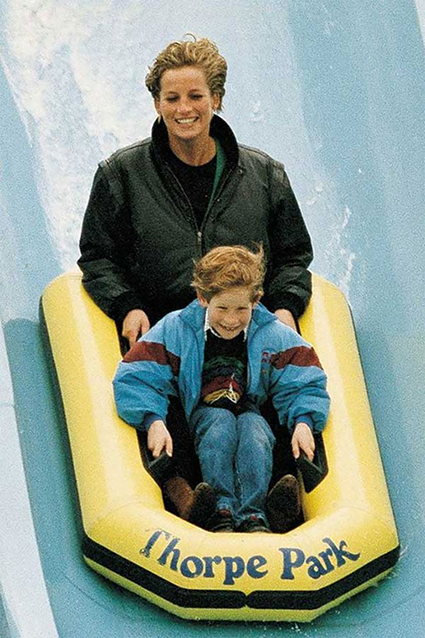 THE CUCKOO'S NEST.
Famous actors Jack Nicholson and Michael Douglas on a break in the shooting of One Flew Over the Cuckoo's Nest in 1975. Nicholson was 38 and Douglas 31 years old.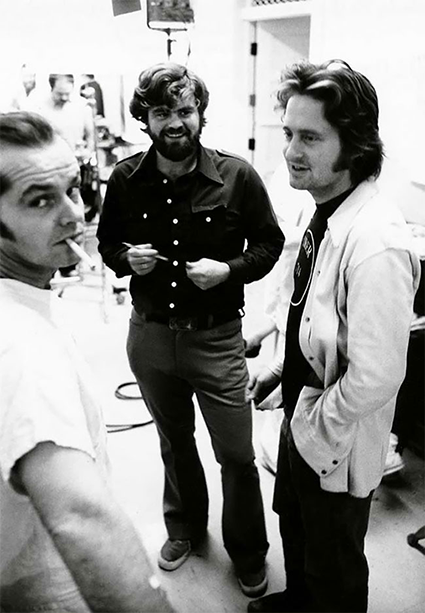 GEORGE LUCAS
Steven Spielberg directed the 1981 classic Indiana Jones and the Raiders of the Lost Ark. The movie was produced by George Lucas and we can see him here taking a nap on the set.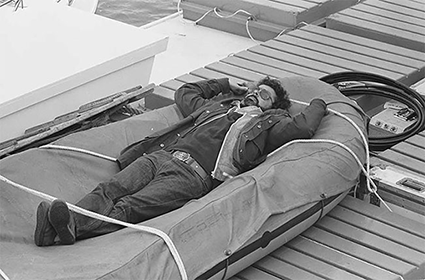 IT
Emily Perkins, Seth Green, Tim Curry, Ben Heller, Jonathan Brandis, Brandon Crane, Marlon Tyler and Adam Faraizl reading MAD magazine on the set of the It Miniserie, directed by Tommy Lee Wallace in 1990.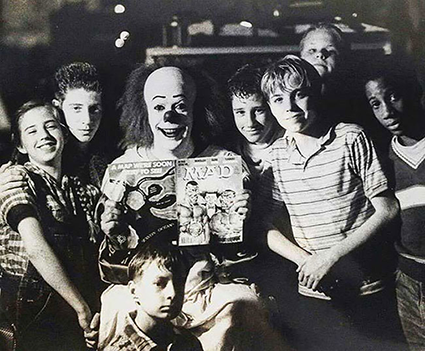 RAIDERS OF THE LOST ARK
Harrison Ford was 39 years old when Raiders of the Lost Ark was filmed. It was filmed in Tunisia and was an interesting experience because of the heat and the risk of getting diseases.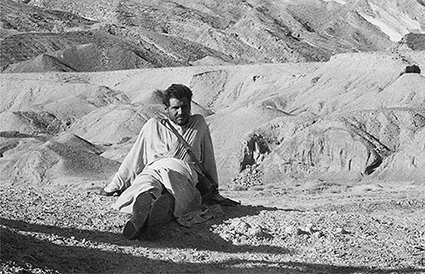 SCHWARZENEGGER
Actor Arnold Schwarzenegger on the set of Predator, getting a laugh out at his co star Jesse Ventura that was depicted in the issue of a wrestling magazine in 1986.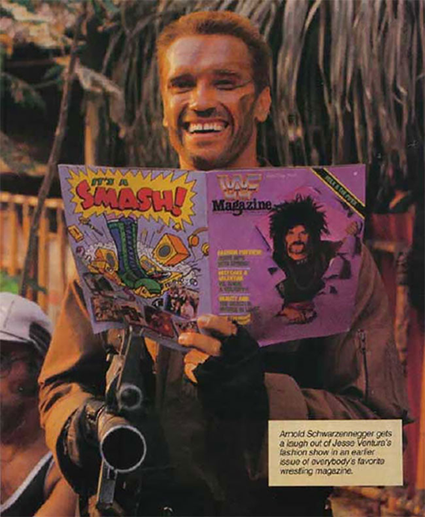 FRANK SINATRA
Singer and Actor Frank Sinatra having a very big pancake breakfast on the set of From Here to Eternity, a drama movie filmed in 1953 and directed by Fred Zinnemann.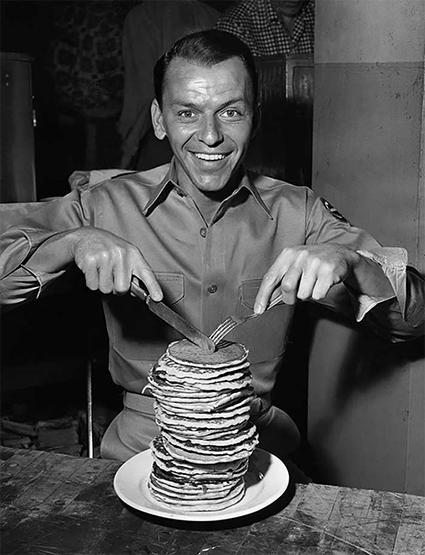 FREDDY
Freddy Krueger is one of the most famous horror movie characters of all times. Here you see Robert Englund, the actor that played him, getting a few laughs on the set of the second Nightmare on Elm Street.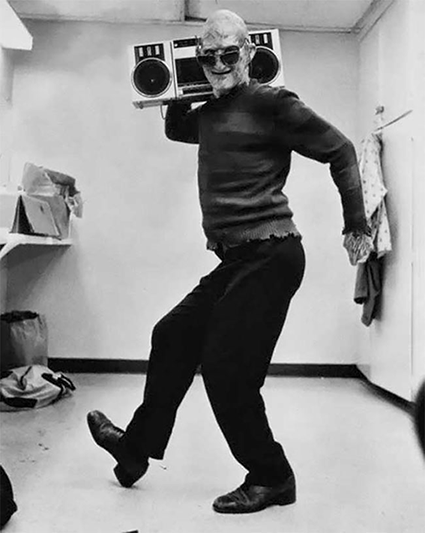 JAWS
Not all sharks in Jaws were fake. The first shark that appears dead on the docks, which is supposed to be the one that attacks people in the movie, is actually a shark that appeared dead in Florida.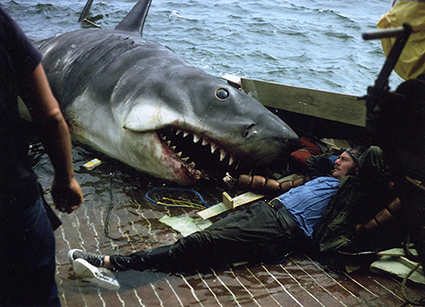 HELP!
The four members of the Beatles having lunch on the set of "Help!" the movie they did in 1965. It was the second movie they did, and they played themselves.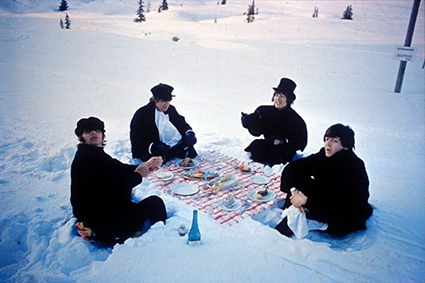 SOPHIE'S CHOICE
Sophie's Choice is a very famous movie filmed in 1982 and starred by Meryl Streep, Kevin Kline and Peter MacNicol. They sure had to do some silly things on the breaks they had, because the movie is too sad.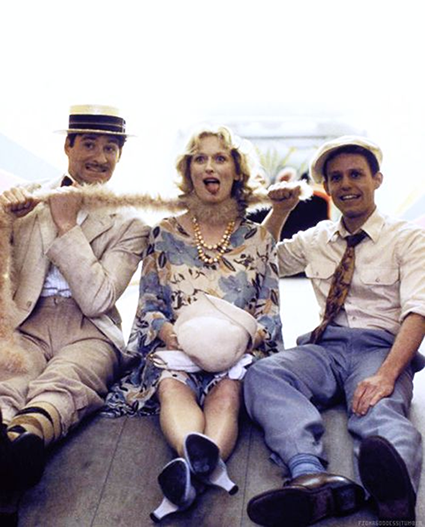 STAR TREK
Leonard Nimoy and William Shatner, having fun in their Spock and Kirk costumes during a break in the shooting of Star Trek. They worked together for so long they became very close friends.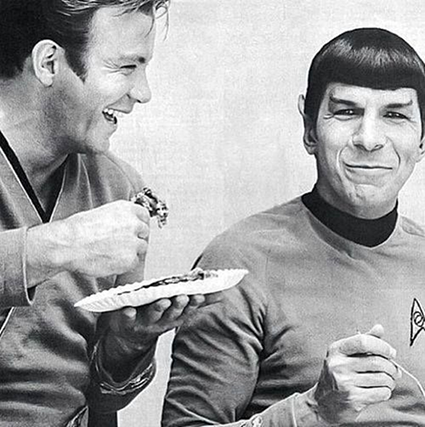 MARLON BRANDO
Actor Marlon Brando having fun in the set of A Streetcar named Desire, a classic movie filmed in 1951, based on the play by Tennessee Williams and also starred by Vivien Leigh.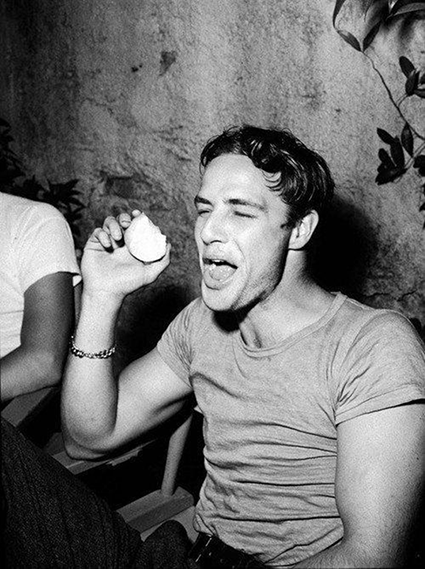 TAXI DRIVER
Actor Robert De Niro and director Martin Scorsese in the set of Taxi Driver, the 1976 classic. De Niro was 33 years old and Scorsese was 34, this was his third movie.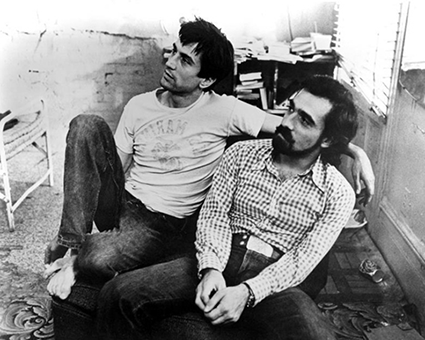 STUNT DOUBLE
The actress Margot Robbie and her stunt double Ingrid Kleinig, during the shooting of Suicide Squad. They are very alike, can you guess who is who at first glance?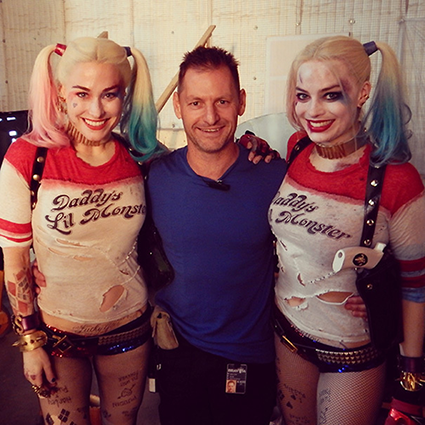 HARRY POTTER
Actors Rupert Grint, Alan Rickman and Daniel Radcliffe getting some laughs with the director Mike Newell on the set of the movie Harry Potter and the Goblet of Fire, in 2005.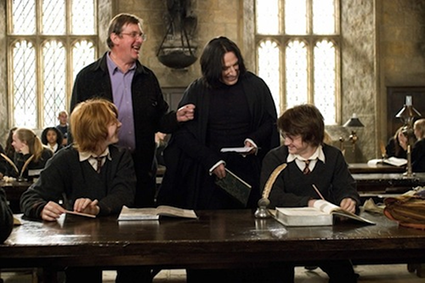 REBEL WITHOUT A CAUSE
James Dean and Natalie Wood during the shooting of Rebel without a Cause, in 1955. This was the last movie James Dean ever made. He died soon after in an accident.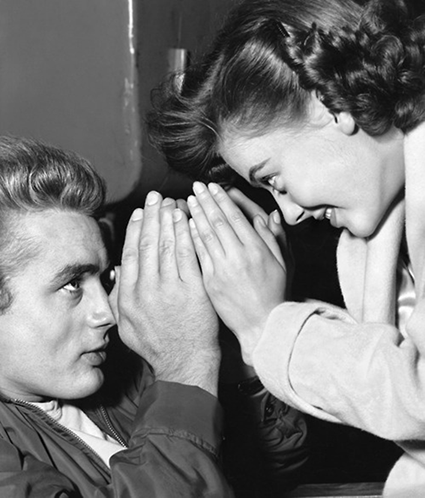 JULIE ANDREWS
Julie Andrews and her daughter Emma Walton Hamilton in the set of The Sound of Music, in 1965. Emma was 2 years old and now she is a children's book author.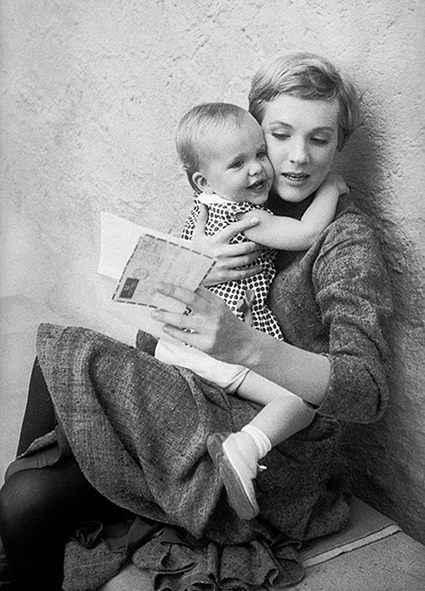 JUDY GARLAND
Actress Judy Garland reading Times magazine on a shooting break of The Wizard of Oz, in 1938. Behind her, the actors that played the little inhabitants of Oz, the Munchkins.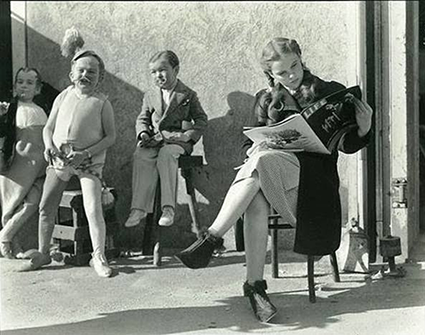 THE GREEN MILE
In this photo you can see director Frank Darabont, author Stephen King and actor Tom Hanks during the shooting of The Green Mile, the incredible movie based on King's book that was filmed in 1999.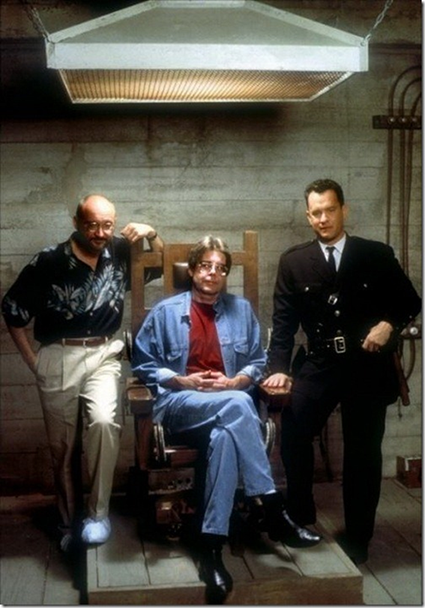 SPIELBERG
Two Classic Movies were filmed simultaneously in nearby studios: E.T. The Extraterrestrial and Poltergeist. Here are the casts of both movies with Steven Spielberg, who directed ET and produced Poltergeist in 1981.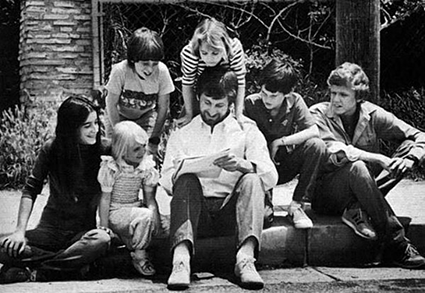 NICOLE KIDMAN AND TOM CRUISE
Nicole Kidman and Tom Cruise got married in 1990 and kept their marriage in secret for a long time. When they split up Nicole said "Finally I can wear heels", referring to Tom's height.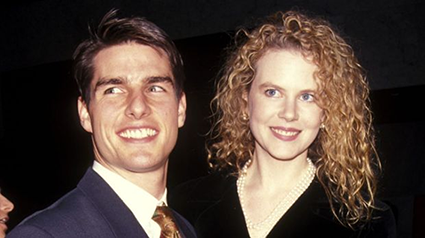 SHAMPOO
Actresses Julie Christie and Goldie Hawn with director Hal Ashby on the set of the 1975 movie "Shampoo". Christie was 35 and Hawn was 30. Kate Hudson wasn't even born.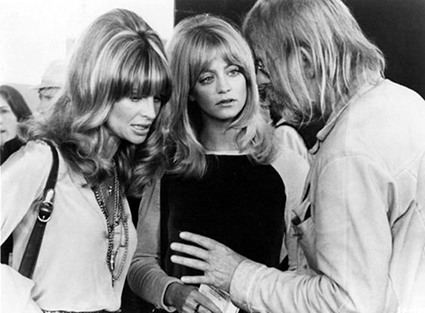 JANE FONDA
Actress Jane Fonda on the backstage of an Yves Saint Laurent fashion show in Paris, France in 1965. She was 28 years old. This was short after she was called "The worst actress of the year"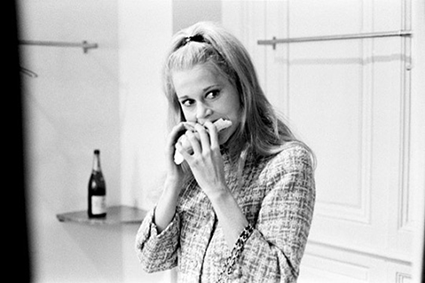 THE GODFATHER
Diane Keaton and Al Pacino getting a laughs on the set of The Godfather, one of all time classic movies, directed by Francis Ford Coppola in 1972. Diane was 26 years old and Pacino was 32.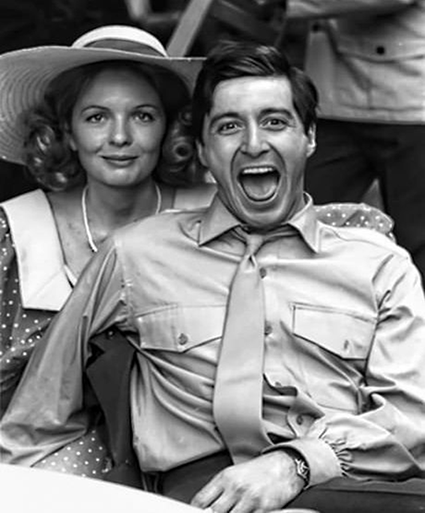 WHAT EVER HAPPENED TO BABY JANE?
Actresses Bette Davis and Joan Crawford on the set of the 1962 movie "What Ever Happened to Baby Jane?". They look happy and friendly but they actually hated each other.