Let's play a game. Imagine that you have the perfect job: You are the one in charge of casting stars for a lot of upcoming Disney movies, all of them live action versions of all time classics. So you have to chose the perfect Elsa, the perfect Anna and even the perfect Simba. It is not going to be easy, but we are here to help and play with you. We thought of 50 classical Disney Characters and 50 Celebrities (and a few infiltrates) that would play them perfectly in a live action movie. Take a look, participate in the casting and have fun! These celebrities are perfect to play your favorite Disney Characters in a live action movie.
SCAR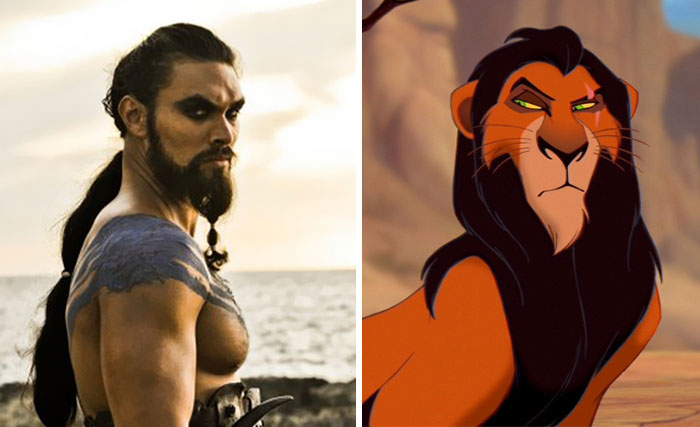 I've never thought about this one but it is so true. Khal Drogo is Scar's look-a-like. They even have the same eyebrows, the same looking in their eyes and the same little beard.
ELSA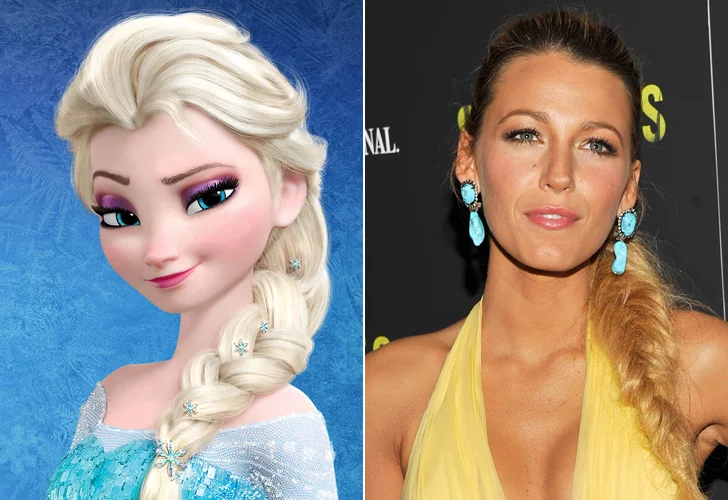 And what about Elsa from Frozen and Blake Lively? This girls look so similar they even have the same side braid. I need to hear Blake singing "Let it go"
PRINCE NAVEEN
Prince Naveen is one of the main characters of the movie "The Princess and the Frog" and he could be portrayed by Zayn Malik if they ever do a live action version.
MOANA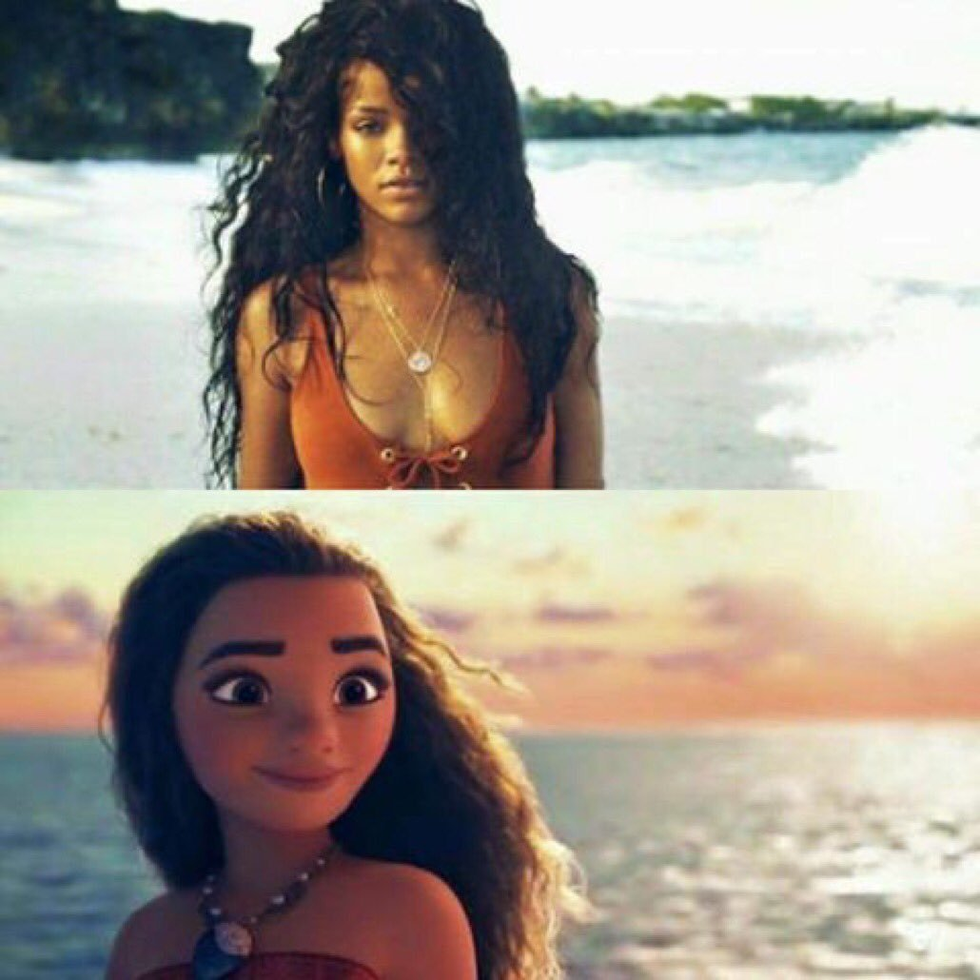 Yeah, maybe the photo we picked and that hairstyle and everything helped her, but we chose Rihanna to be the main option to play Moana in the our imaginary version of this movie.
RAPUNZEL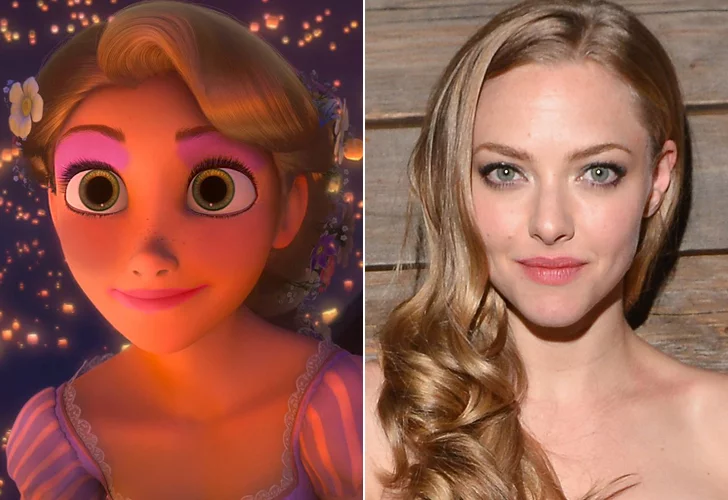 And talking about live action remakes, if they don't cast Amanda Seyfried as Rapunzel, I'm not gonna watch it. You are seriously warned. They have the same hair and the same eyes!
JOHN SMITH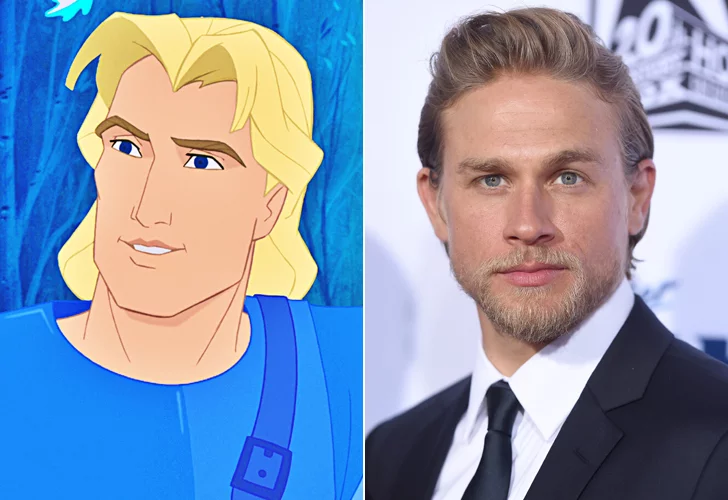 Hey, Charlie Hunnam, have you ever heard the wolf cry to the blue corn moon or asked the grinning bobcat why he grinned? Because you look exactly like John Smith.
PRINCESS MERIDA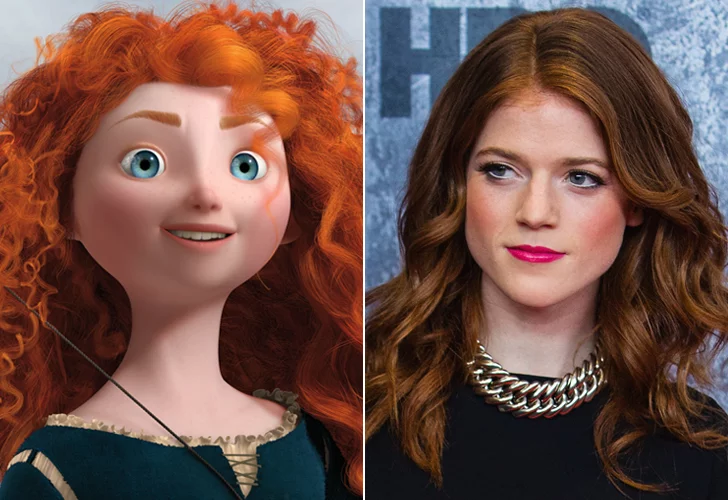 Rose Leslie already has some bow and arrow abilities thanks to her role in Game of Thrones. All she has to do is style her hair a little bit and that's it.
PRINCESS JASMINE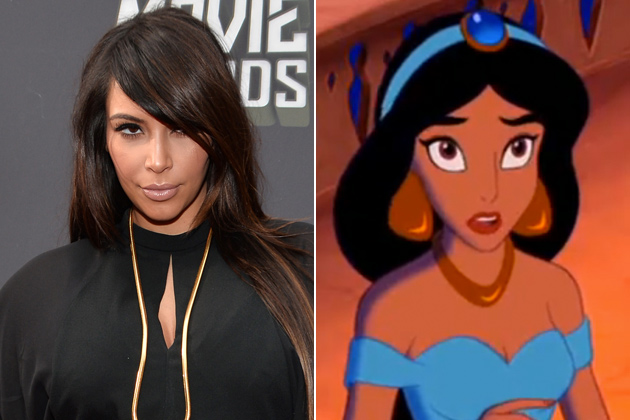 Kim Kardashian definitely has some Princess Jasmine vibes. If she wants, she can learn how to act and sing and she can be in the next Broadway revival of Aladdin.
TINKERBELL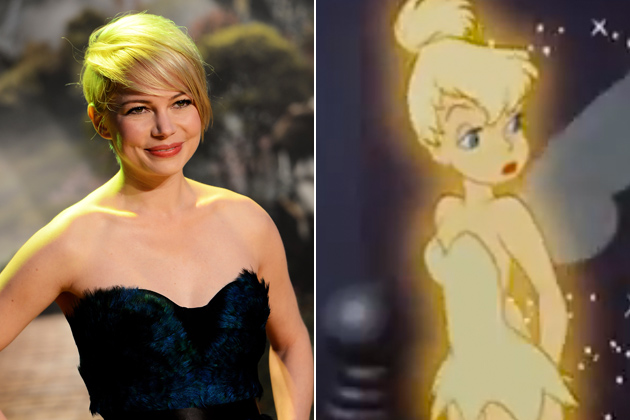 They share hair color and style, but they also share that sadness in their eyes. They are actually making a live action movie and it's going to be played by Reese Witherspoon, but we can still dream.
PETER PAN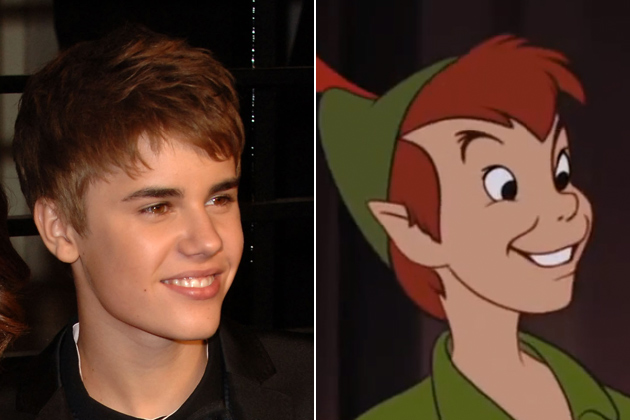 He is the boy who doesn't want to grow up. I'm talking about Justin Bieber, of course. They look just the same and he can sing, so it would be genius to cast him as the flying guy.
PRINCE ERIC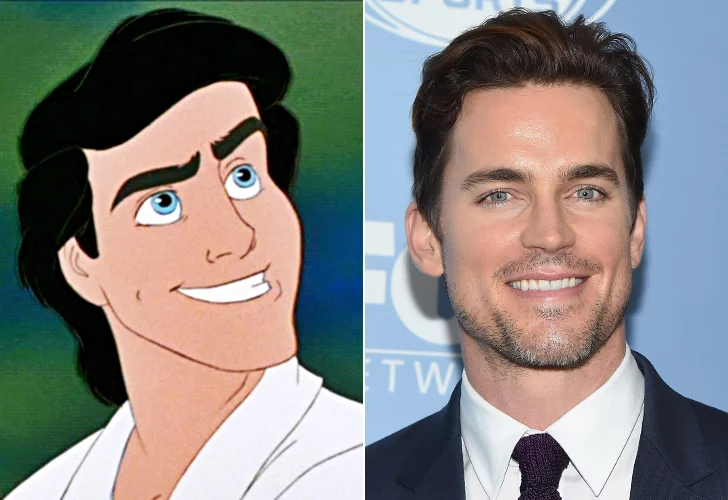 Matt Bomer was born to portray Prince Eric from The Little Mermaid. They are actually planning a live action version of this movie and we hope that they choose Matt for this role!
PRINCESS ANNA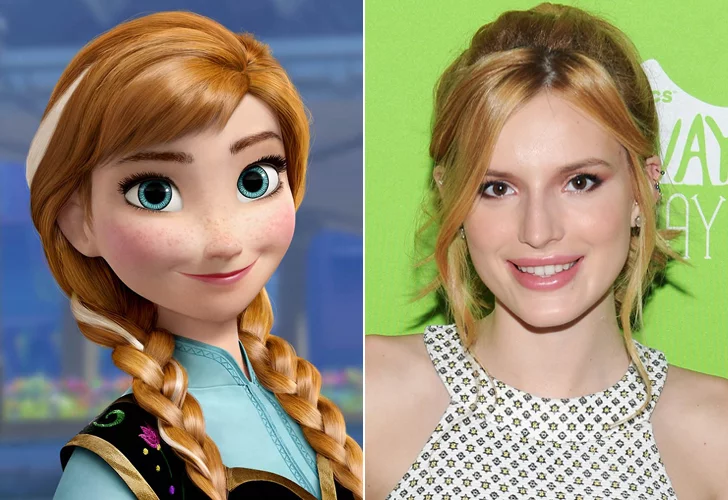 Oh my god. Imagine a Frozen live action movie starring Bella Thorne and Blake Lively. We need it right away. Now I can't stop singing Love is an Open Door.
CINDERELLA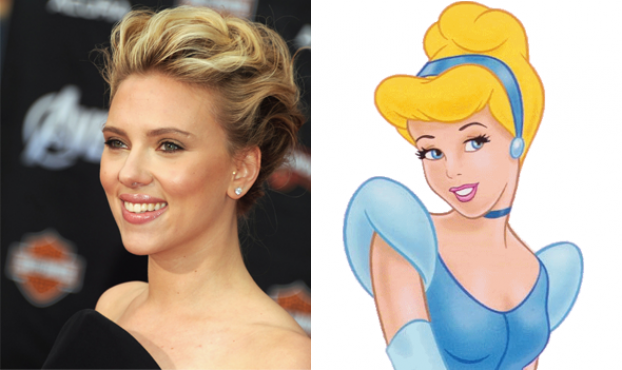 If they want a Cinderella live action movie starred by Scarlett Johansson they should hurry up. We are not saying that Scarlett is old, but Cinderella is supposed to be a teenager!
SNOW WHITE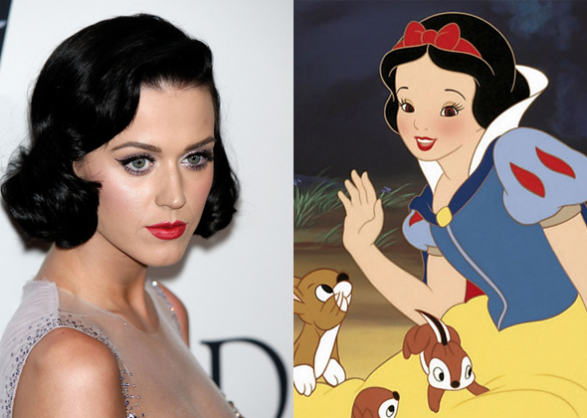 Katy Perry can be a perfect Snow White, at least if you look at this picture. There's already a live action movie or two about this Princess but there's never enough movies about Princesses.
CAPTAIN HOOK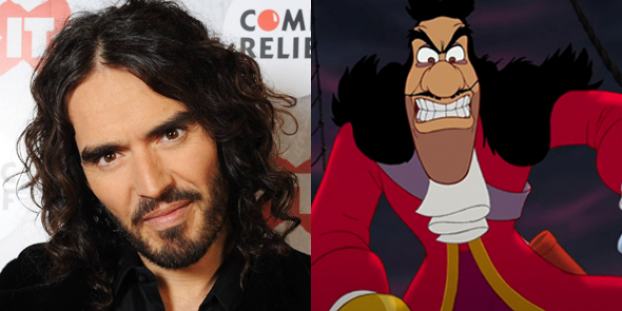 And Katy Perry's ex, Russell Brand, share the looks with Captain Hook from the Peter Pan series. He is also kinda goofy and a little bit scary. Definitely a dead ringer.
PRINCE ADAM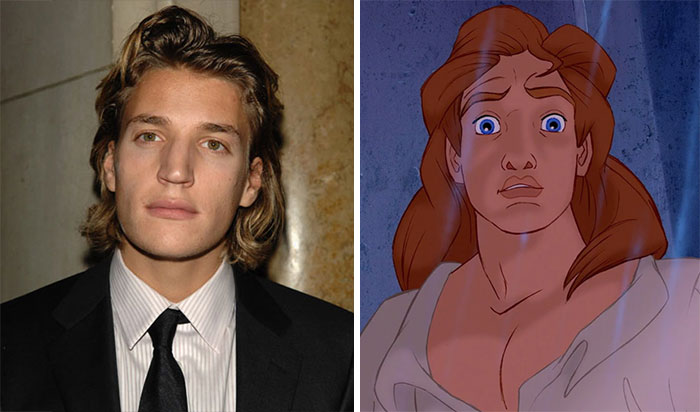 Jean Sarkozy is not an actor, he is the son of France's former president. But he looks just like Prince Adam from The Beauty and the Beast. They are even both french!
THE LITTLE MERMAID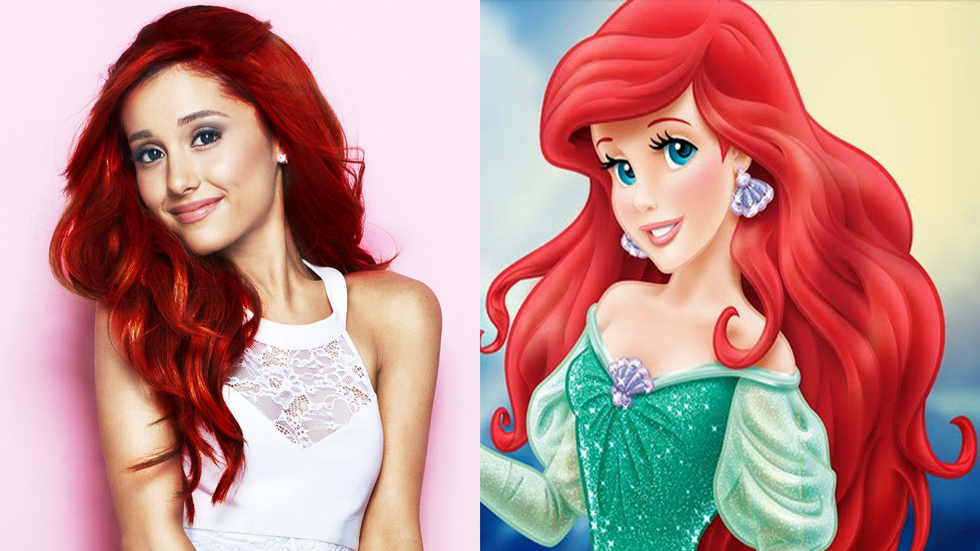 We still don't know who is going to play Ariel in the upcoming Live Action movie of The Little Mermaid, but Ariana Grande is a good option, she can also hit some notes!
RUSSELL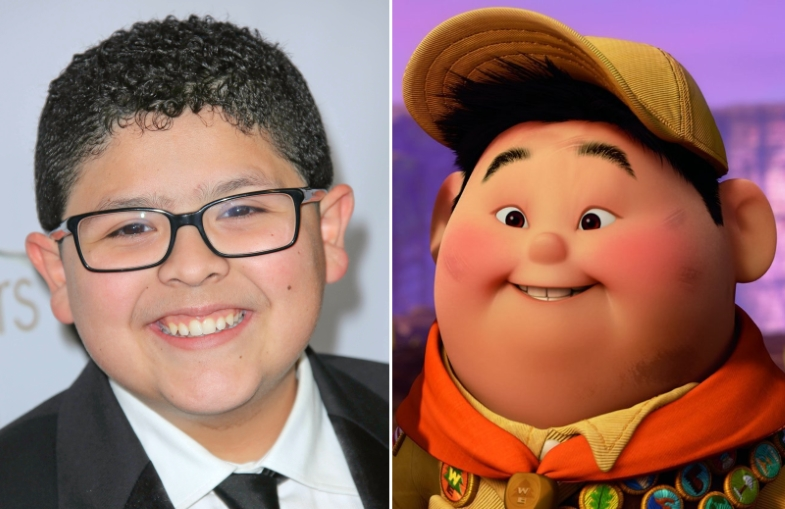 Rico Rodriguez, better known as Modern Family's Manny is the perfect option to play Russell from the movie Up. They should hurry, though, he is growing too much.
MOTHER GOTHEL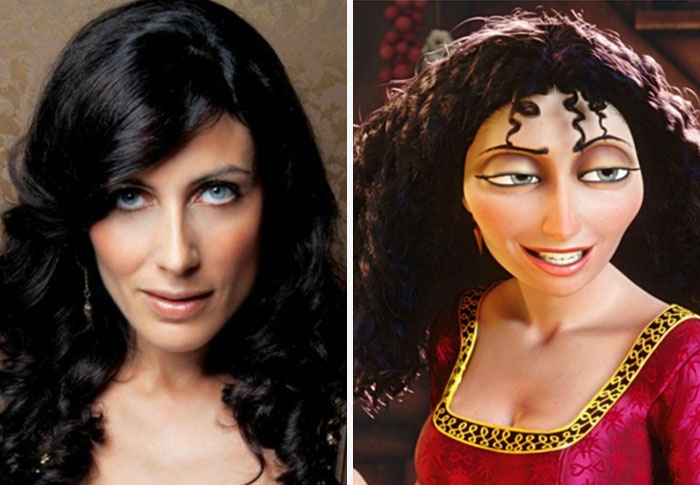 The evil witch from the Tangled Movie could be played by Lisa Edelstein. Ok, Lisa, we just need you to say the following: "The world is dark, selfish, and cruel. If it finds the slightest ray of sunshine, it destroys it."
MERRYWEATHER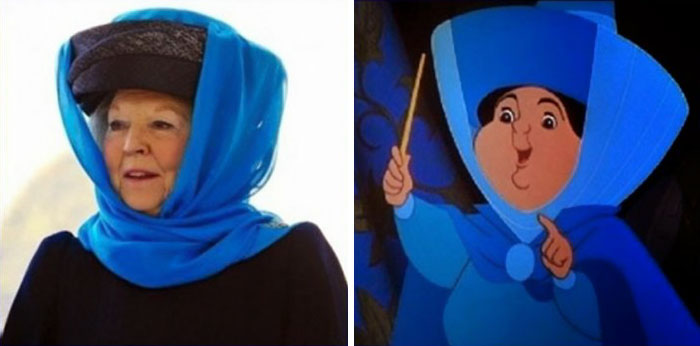 Beatrix, the former Queen of the Netherlands is certainly not an actress, but I'm sure that if you ask her, she would play Merryweather the fairy from The Sleeping Beauty.
THE KING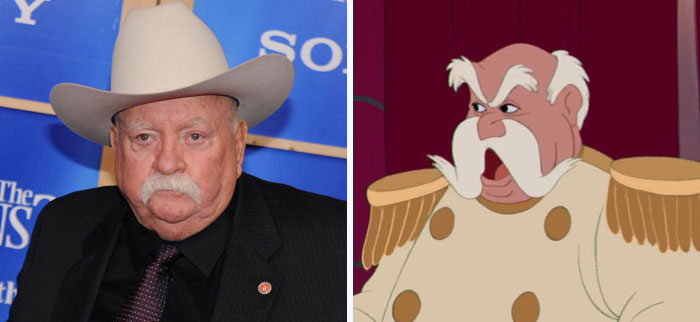 Famous actor Wilford Brimley is the perfect choice to play The King in an upcoming Cinderella live action movie. He even has the perfect mustache and severeness in his eyes, doesn't he?
TIANA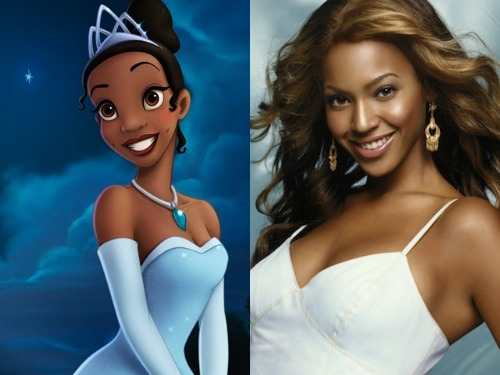 They actually asked her to audition for this role and she refused. I bet she thought "I'm already a queen, I can't play a princess". Think again Bey, you are perfect.
LADY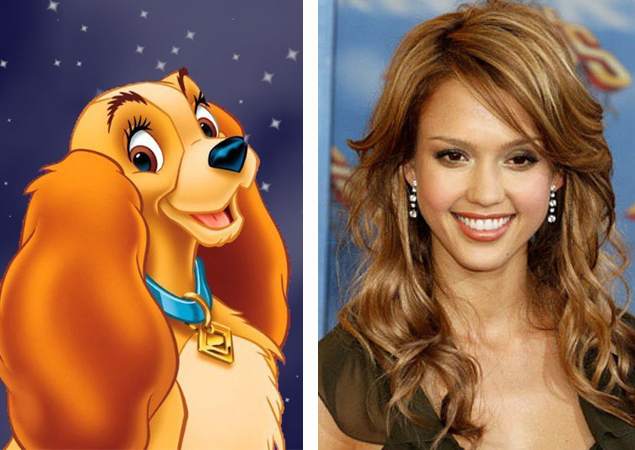 Is this rude? I really don't know. They look pretty much the same, though is very unlikely they make a live action movie version of The Lady and the Tramp.
HERCULES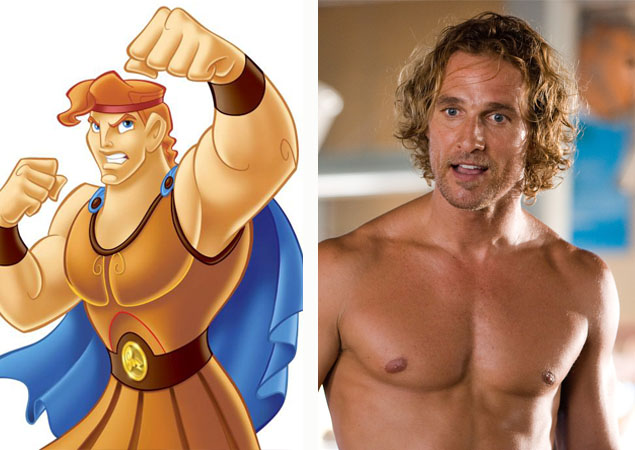 They don't only look the same, they have probably the same personality. I think Matthew McConaughey is maybe a little old, but I don't care. I want him to be Hercules.
MULAN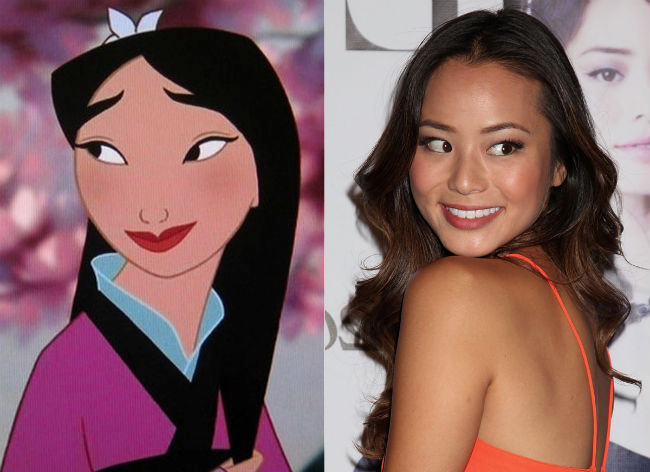 This is cheating because she already played Princess Mulan in the TV Show Once Upon a Time, but we can't help it, she is the perfect match for this role.
PINOCCHIO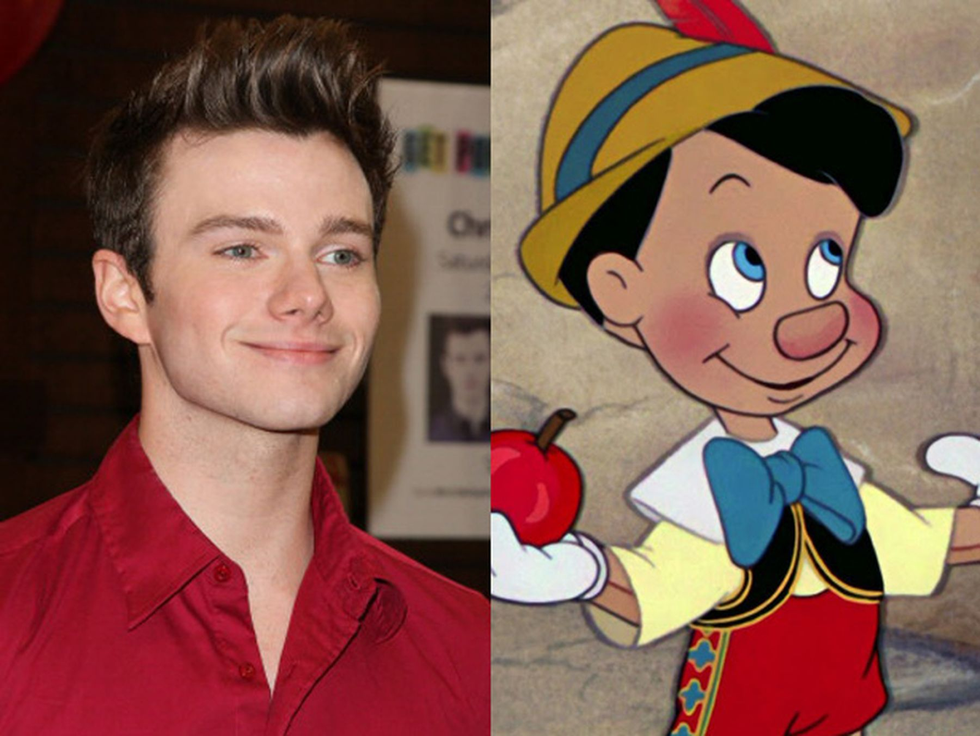 Chris Colfer needs to play real life Pinocchio right away. I know that the real boy should be a child and Chris is fully grown up, but I don't care, he was born to do it.
WENDY DARLING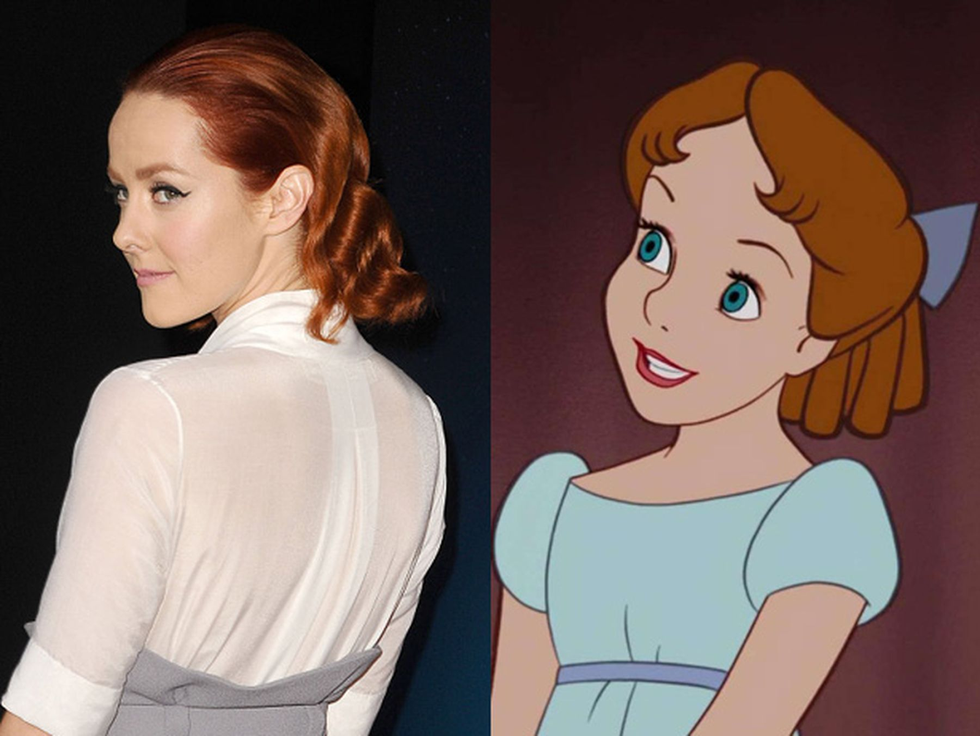 Oh my god, look at them! They are almost the same person! Maybe Jena's hairstyle in this picture is playing us a trick, but she must be considered for that role.
ROGER RADCLIFFE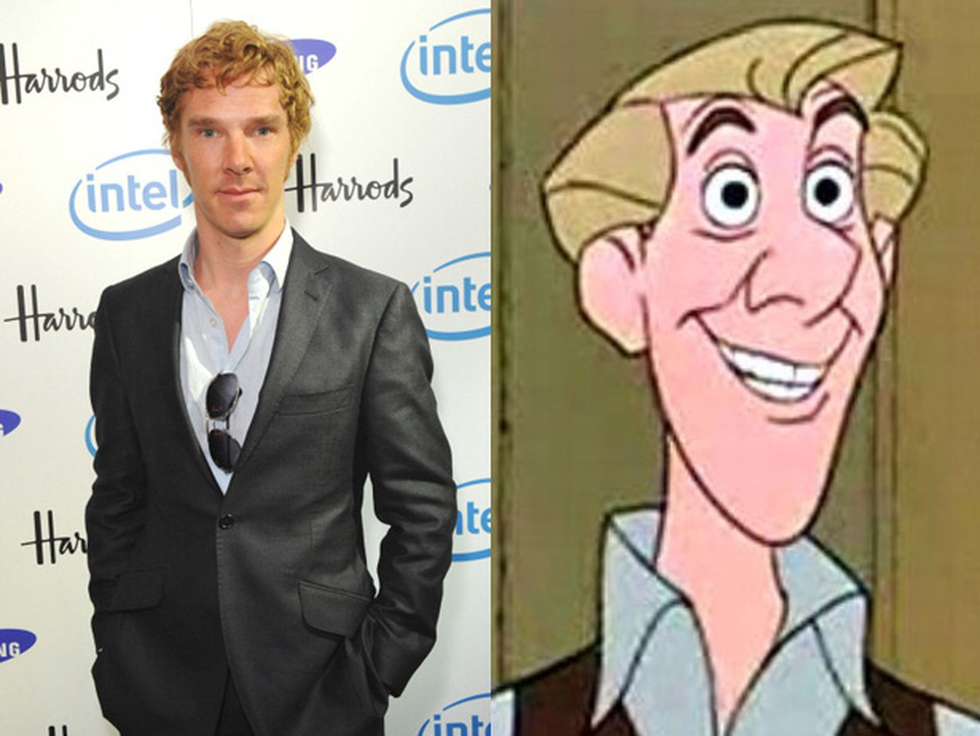 We all love Benedict Cumberbatch and if you dye his hair blonde you can get a perfect Roger Radcliffe, the human father of the 101 Dalmatians. Jeff Daniels did this role a few years ago but now it is Benedict's turn.
ALADDIN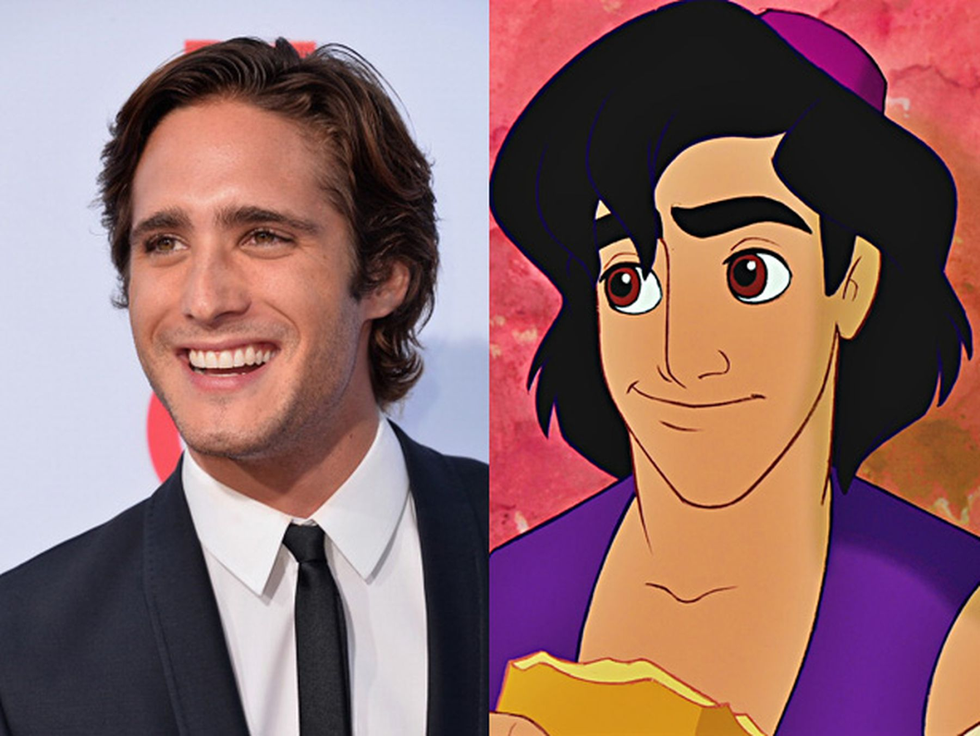 He can act, he can sing and he looks just the same as Aladdin. I can't imagine him being a couple with Kim Kardashian, but who knows? Maybe they surprise us.
BUZZ LIGHTYEAR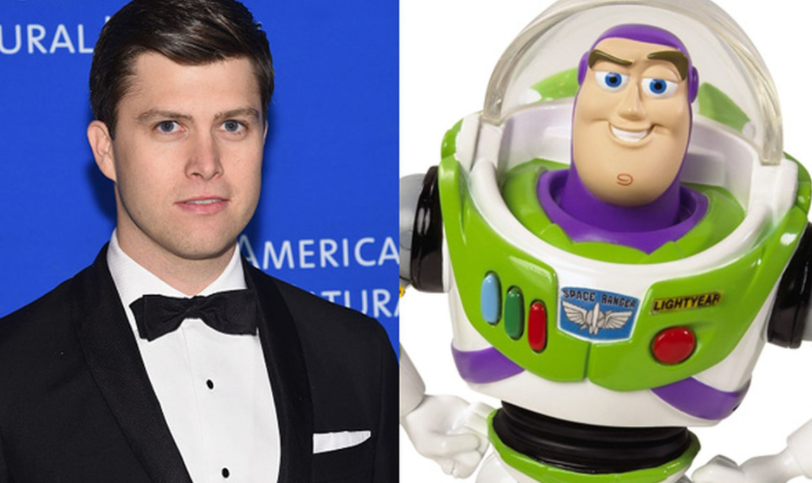 They have the same eyes, the same quirky smile and the same deep voice. The Saturday Night Live's star should be casted for the live action version of Toy Story.
POCAHONTAS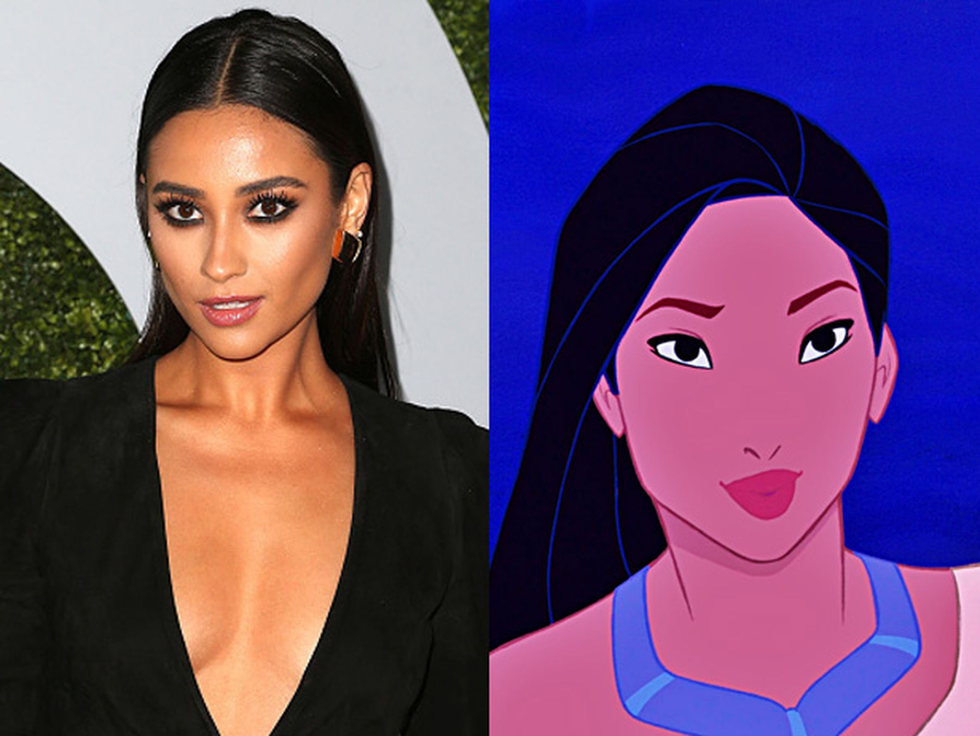 No, this is not a "How would Disney Princesses look in real life", that's actually Shay Mitchell, the star of the hit TV Show Pretty Little Liars. The resemblance is incredible.
KRISTOFF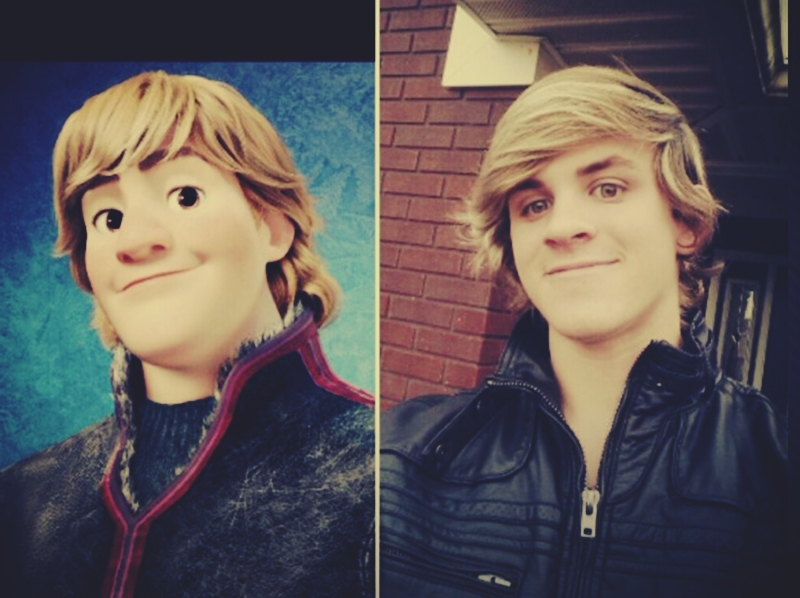 So we have the Frozen cast almost complete. And for the role of Kristoff we have Cole Labrant, who is so similar that it is a little bit creepy. Now, Who's gonna play Olaff?
FLYNN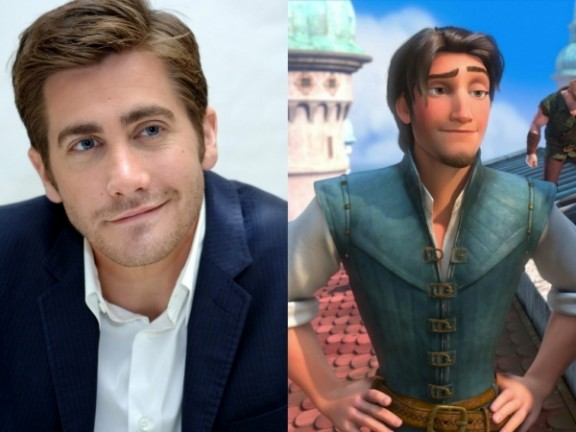 I actually like the couple Jake Gyllenhaal-Amanda Seyfried, and Jake has the same posture and gestures as Flynn Rider. I think we have the cast for Tangled completed, don't we?
ESMERALDA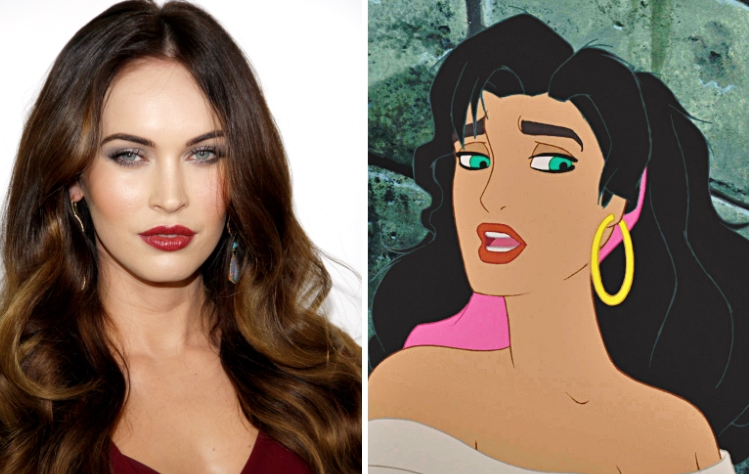 Esmeralda is one of my favorites and I think Megan Fox is the right choice to play her. Those green eyes, that skin and that mouth were born to play the famous gipsy.
CARL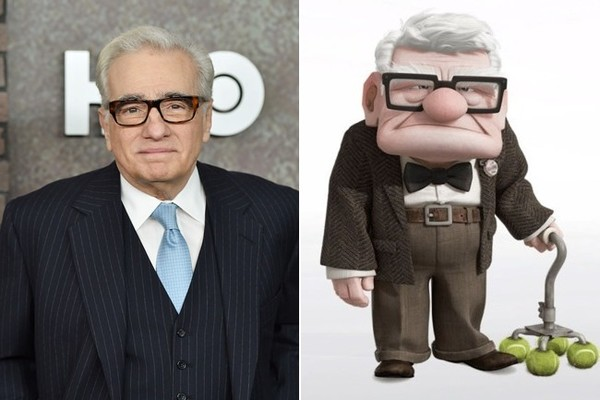 He is not an actor, but Martin Scorsese looks like Carl, the old guy from Up. Maybe he'll accept to be in the live action movie. We are happy if he at least directs it.
PEG

If you don't remember much of The Lady and the Tramp movie, let me introduce you to Peg. She is a Shih Tzu Maltese and she looks exactly like Goldie Hawn.
EDNA MODE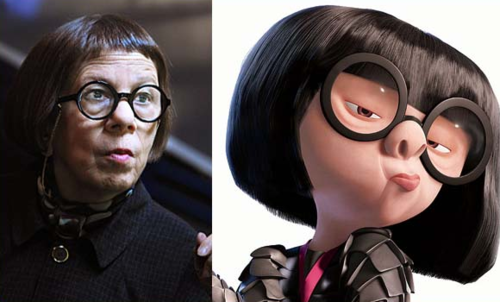 Everytime I see NCIS Los Angeles (I don't watch it that often, but when I do) I can't help thinking that Linda Hunt, the Oscar Winner actress that plays Hetty, is the identical twin of Edna Mode.
MRS POTATO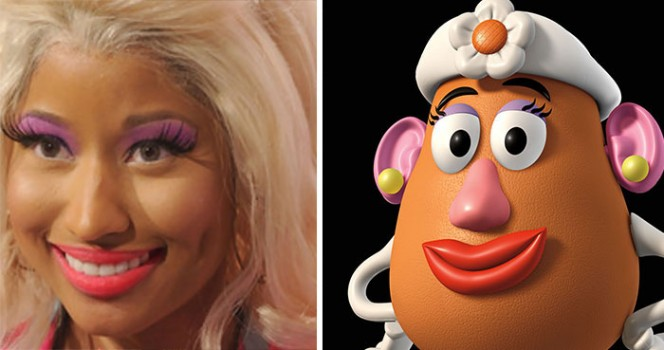 Nicki Minaj wouldn't be so pleased if she hears we are comparing her with Mrs Potato, from Toy Story. But everyone loves Mrs Potato, so you have to be proud, Nicki.
ALICE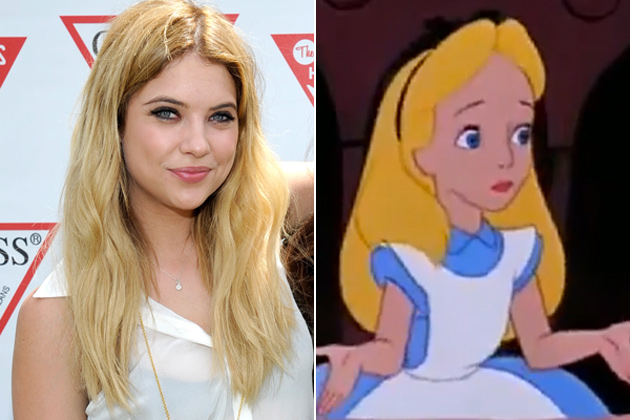 Yes, of course we know that Mia Wasikowska is actually Alice in real life. But we are are playing, so let's play. Ashley Benson from Pretty Little Liars should be careful if she follows a white rabbit.
HIRO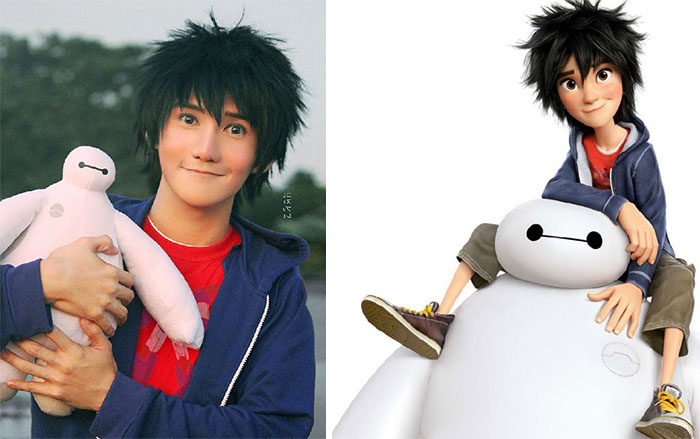 There's a lot of people that looks like Disney's characters but they are not famous. We want to give everyone an opportunity. This guy looks like Hiro from Big Hero 6 and he definitely knows it.
URSULA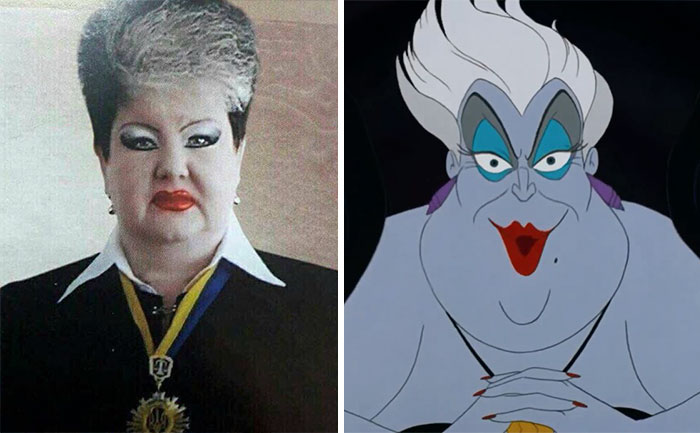 This ukrainian judge, called Alla Bandura, looks exactly like Usula, the evil cecaelian witch from Disney's Little Mermaid movie. She even share a bizarre record: They both had assassination attempts. The difference is that Judge Bandura survived them all.
LINGUINI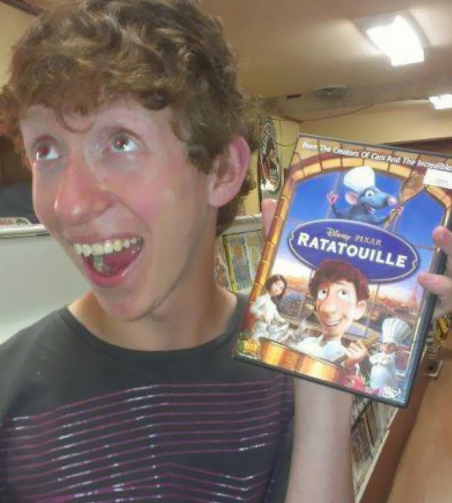 This guy looks like Alfredo Linguini from Ratatouille. He has the same nose, the same mouth, and let's hope he doesn't have the same culinary talent and a mouse friend.
FLASH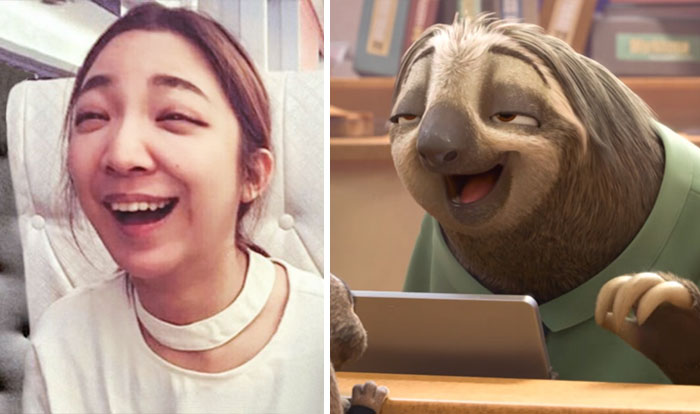 This girl is very similar to Flash, the so-called fastest sloth working in the DMV (Department of Mammal Vehicles) in Disney's animated feature film Zootopia. She must be the soul of every party.
BOO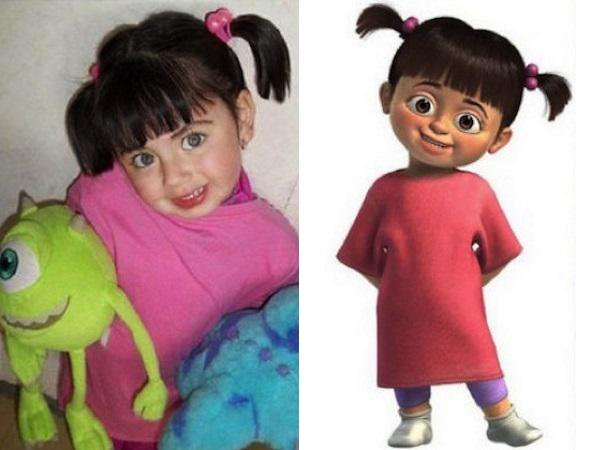 This is incredible. This girl looks like a real life version of Boo, the little girl from the Monster INC. Movie. She knows that and she's dressed up, but you can't deny the resemblance.
ANDY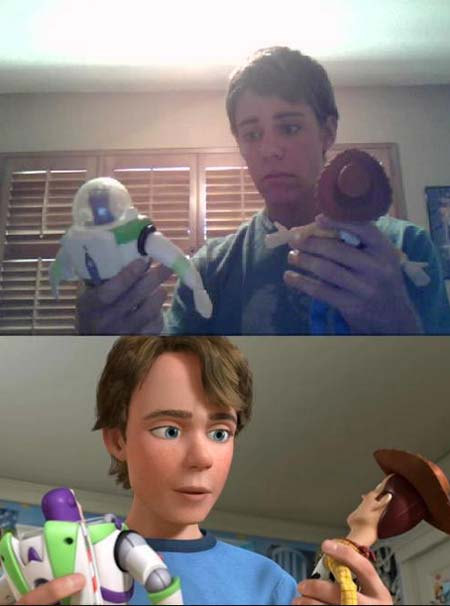 This guy looks just like Andy, the owner of the toys in Toy Story. He is holding the toys in different hands so we have to consider it, but I think he has a shot.
JACK JACK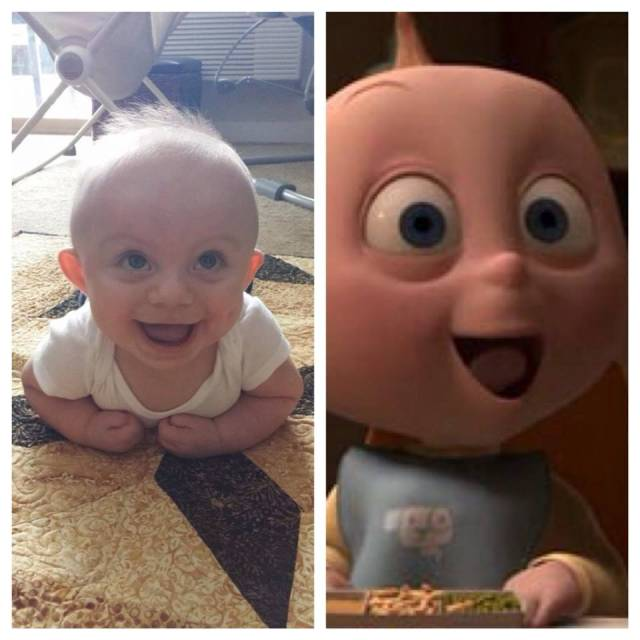 This baby looks like the tiny member of The Incredibles. Let's be fair: A lot of babies look like Jack Jack. Almost every baby in the world look like Jack Jack.
BUDDY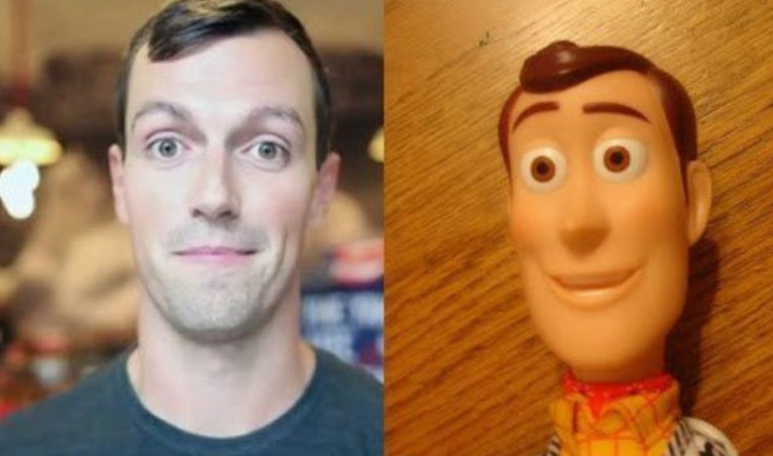 Stop looking, we have found the best guy to play Buddy from Toy Story. We don't know who he is, but i'm sure it won't be hard to find him.
TIMON AND PUMBAA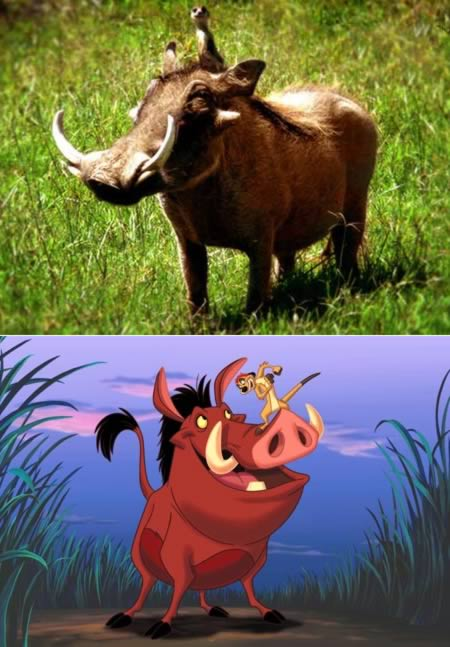 And of course there is no Disney movie without animals, and these two are the perfect guys to play Timon and Pumbaa, the goofy friends of Simba from The Lion King.
SIMBA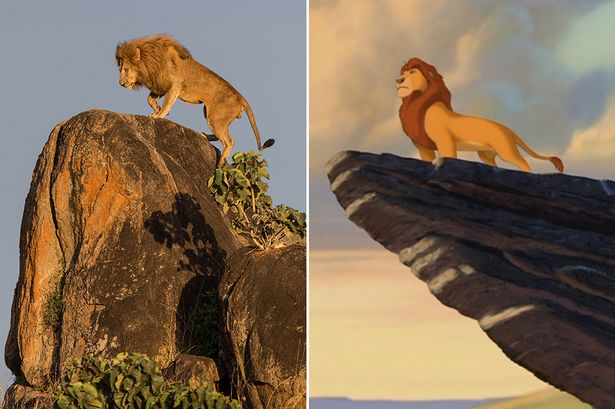 As king, you need to understand that balance and respect all the creatures, and you also need to recognize that this real life lion and Simba look exactly the same.
THE HYENAS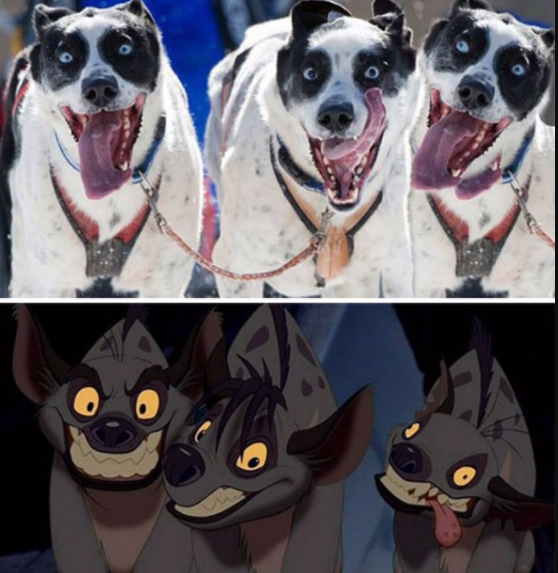 And last but not least, these three silly dogs look like Shenzi, Banzai and Ed, the evil hyenas from The Lion King. They seem to be laughing, so they totally earned the role.